Building Ojime 2017
Belt-stretching the skins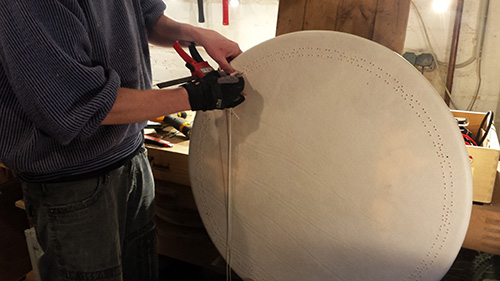 Sewing one skin took me about 8 hours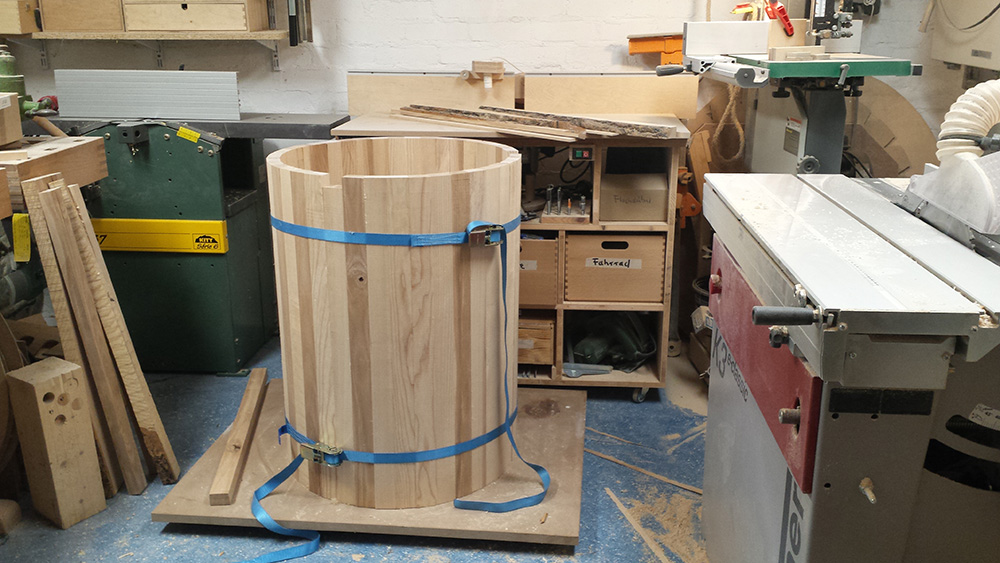 Creating the body is the first big job for my new table saw.
Result after cutting 4,5 degree miters - not too bad.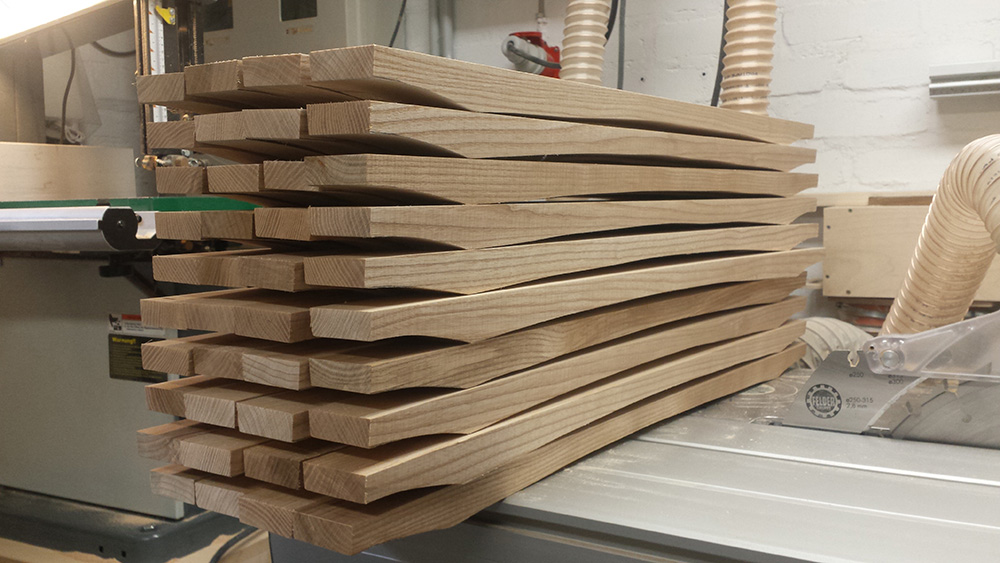 Making the inside curved for a warmer sound. Also saves some weight.
Glueing the body; I created this stave-holder jig to help me.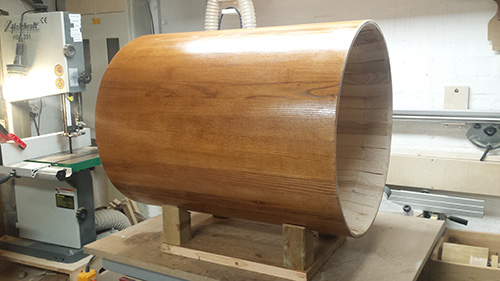 I than processed the raw body with hand planes, power & hand sanding.
The last step was coloring the body using stain and adding some cotes of oil and lacquer.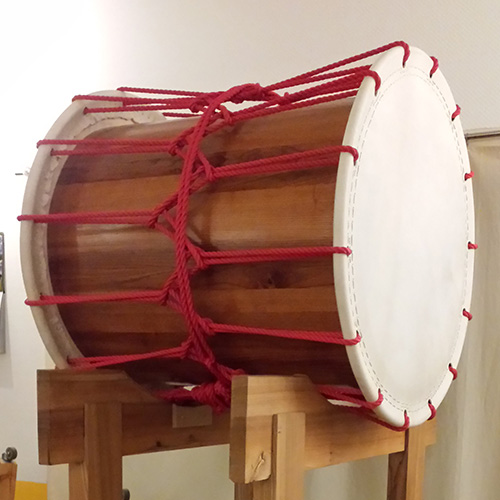 All things put together